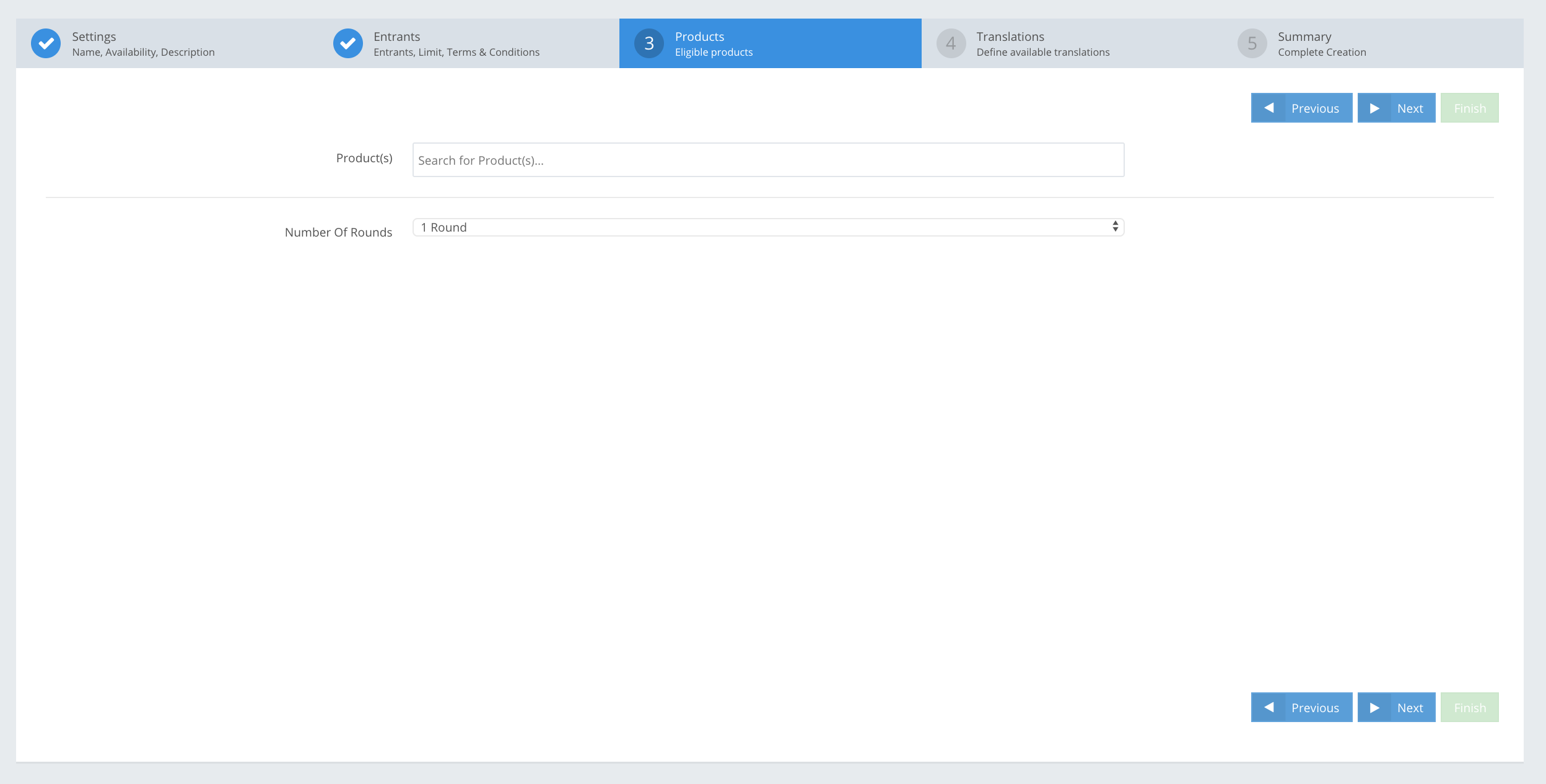 In this step, you select the Product (i.e. game) that is used for a Competition, and how many rounds the Competition will have.
Mandatory
Select a Product to use for the Competition. It is possible to select multiple Products in one Competition.
»

Number of rounds
Integer
Mandatory
The number of rounds a player needs to play in a specific product/game.

A round could be a day (how many days will be played) or contest 'tree' in which players play against each other. The default is 1 Round. In each round, a new contest or contests can be created, with different rewards.
APP Example:
| | |
| --- | --- |
| Product | The Fruits |
| Number of rounds | 1 Round |
API Example:
{
    "jsonClass": "Competition",    
    ...

    "numberOfRounds": 1,
    "products": [
        {
            "jsonClass": "Product",
            "name": "The Fruits",
            "productType": "Slot",
            "accountId": "E8jwdGsBmxo4zyGh9Hs7",
            "description": "Demo Fruits slot product",
            "adjustmentFactor": 1.0,
            "productRefId": "fruits",
            "actionAdjustmentFactors": [],
            "productGroups": [
                ""
            ],
            "metadata": [],
            "created": "2019-06-20T12:51:19.668+00:00",
            "id": "GsjwdGsBmxo4zyGh_3v0"
        }
    ],

    ...
}