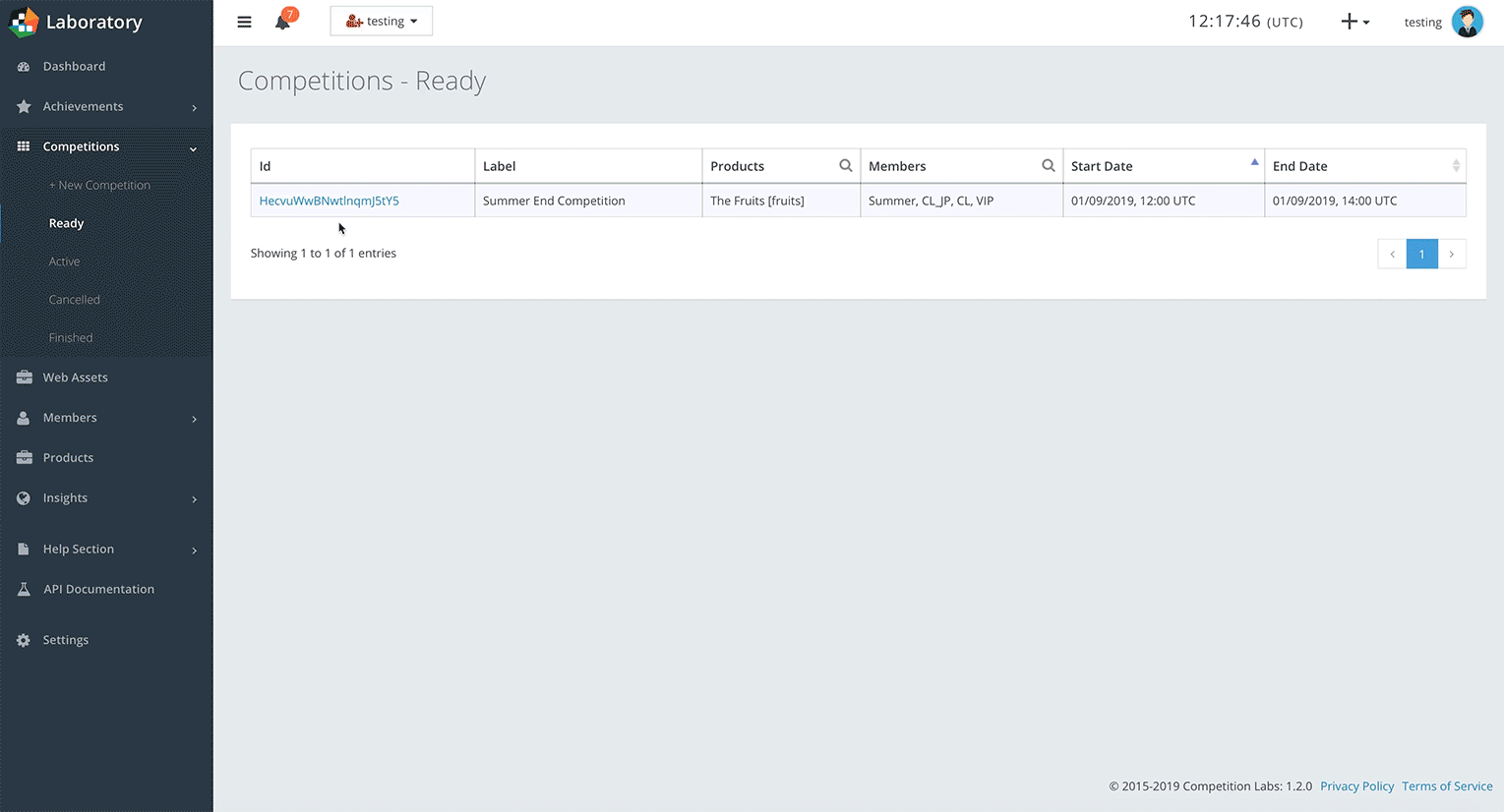 When you have created a Contest, it is shown as in the example in the above screenshot.
What can you do with a created Contest?
Once a Contest is created you can still change or edit the information in it.
Cancelling a Contest moves it to a Cancelled state. You cannot erase a created Contest from the system, which means you can always access it in the Archive.
Accessing a created Competition gives you the following information about its Contests:
All the created contests
Names of the contests
What round types they have
How many rounds each has
Entrants in each contest
You can manually Start or Cancel a Contest.
These functions can also be achieved via API. You can read more about the Contests available API resources here.
A created Contest has Active action icon buttons.

The buttons used in a created Contest.
Start – is used to manually start the Contest.
End – is used to manually stop the Contest.
Finalise – is used to manually finalise a Contest.
Rules Preview – is used to check the rules for a Contest.
Options – lets you Download Scores and Preview Leaderboard. 

Cancel

– lets you cancel a Contest so that it doesn't run in the Competition.