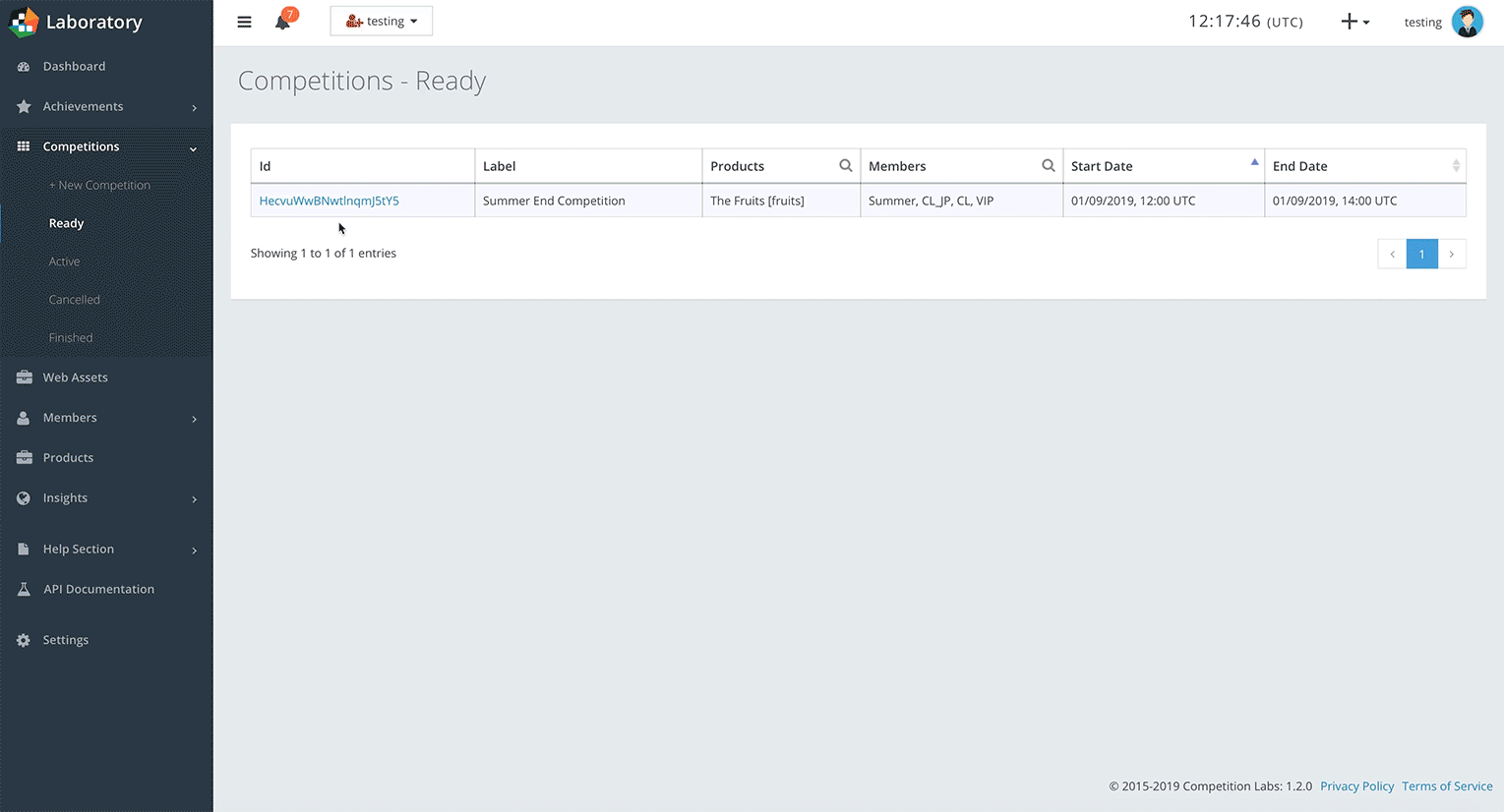 When you have created a Contest, it looks like the example shown.

What can you do with a created Contest?
Once a Contest is created you can still change/edit the information in it.
Canceling the Contest means that the Contest is being moved to a Canceled state. You can not erase the created Contest from the system that means you can always access the previous created Contest from the archive.
Accessing the created Competition gives you information about Contest:
The Name of the Contest
What Round type it has
How many rounds does the Competition has
You can preview all the created contests
Preview the Entrants of the Contest
You can manually Start or Cancel the Contest.
These functions can also be achieved via API. You can read more about the Contests available API resources here.
A created Contest has Active action icon buttons.

The buttons that are used in the created Contest are explained as follows.
Start is used to manually start the Contest.
End is used to manually stop the Contest.
Finalise is used to manually finalise the Contest.
Rules Preview is used to check the rules for the contest.
Options lets you Download Scores and Preview Leaderboard. 

Cancel

 lets you cancel the contest so that it doesn't run in the Competition.