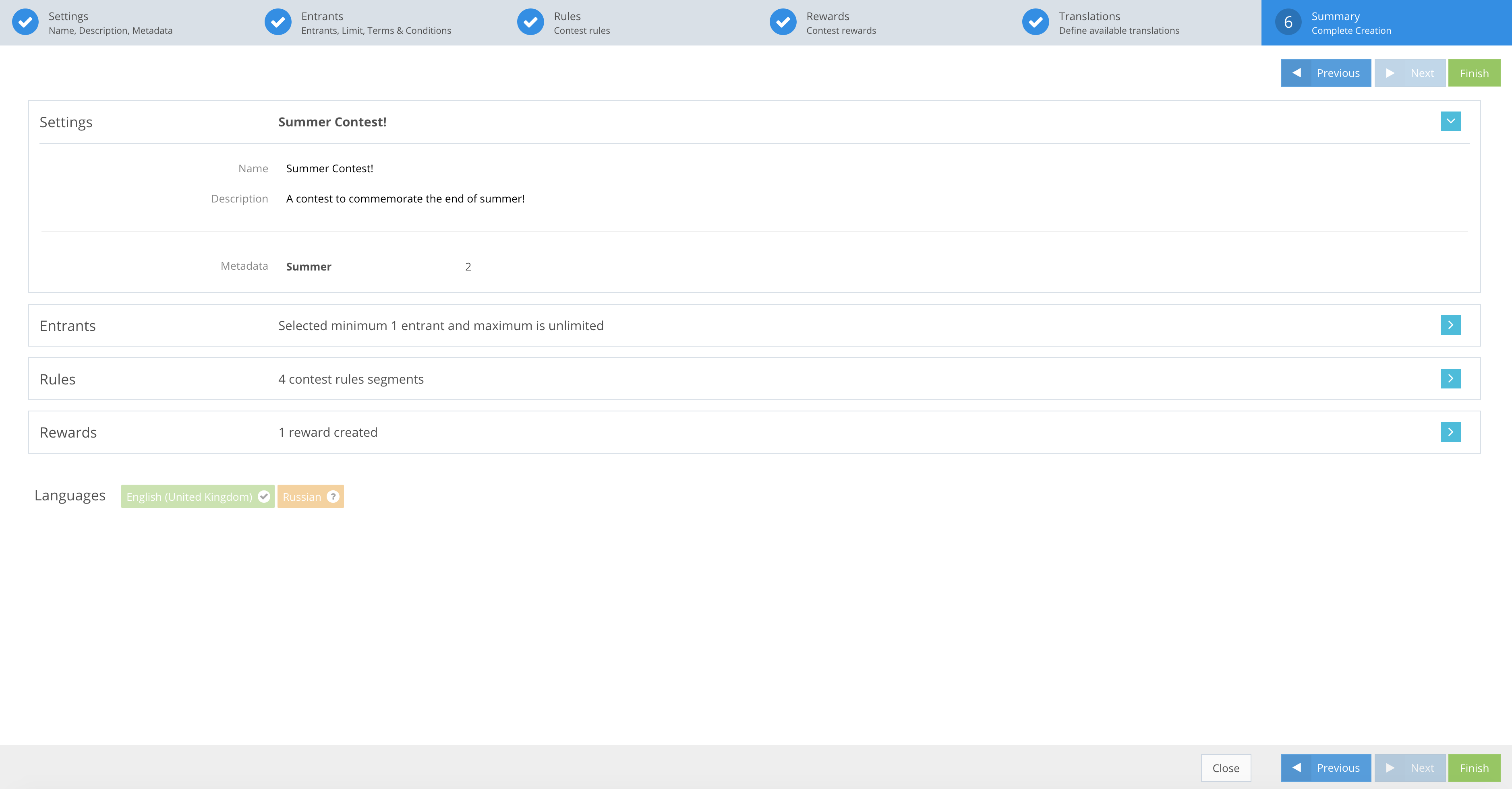 The final step is a summary of the Contest configuration. Here you can preview all the information of the Contest that has been added throughout the creation process before saving.

If all the information you provided and the Contests creation fields are populated, you can press the Finish button which will take you to the confirmation screen.
A newly Created contest in a Ready Competition is in a Not Started state and it can still be edited. A created contest example is shown below.