Unifying your Product and Player Data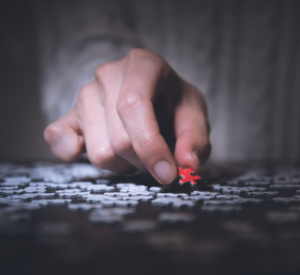 In a crowded world where many Gaming operators utilise the same suppliers and promotional tools, tying it all together to create a superior customer experience and differentiate your brand is one of the biggest challenges today.
Gamification can be the ideal way to differentiate yourself and drive higher engagement through a fun and personalised experience – but first, we must unify our data.
In the first part of the Gamification Puzzle, it was necessary to establish a definition of what it means before we can go on to identify and fit together the pieces of the puzzle that is Gamification.
The First Piece of The Gamification Puzzle
As you might have guessed from the title, the first piece of the Gamification Puzzle is the unification of the masses upon masses of player and product data that you generate from various systems and suppliers into a usable format and under one single point of control.
Unification in of itself creates a 'rock and a hard place' situation for Gaming operators – the need to continually innovate and diversify their portfolio, and be compliant with regional Gaming regulations while presenting a seamless portfolio to their customers. Added to that, products from different suppliers have different features, expose various in-game events and often look entirely different for a customer. To top it off, being able to mix and match games and products across a broad portfolio into a coherent Gamification experience can be daunting or impossible for all but a few.
One of the driving forces behind the creation of CompetitonLabs was the ever-present headache of "how to combine seemingly incompatible products, games". – a Gamification engine that puts innovation back into the hands of operators and game studios by enabling access to rich data and in-game events to construct promotions and offers.
By utilising a Gamification engine like CompetitionLabs, our partners can stitch together their diverse portfolios into an experience that is unique and compelling to their target customers, and one that is, above all, fun!
Whist we're were mainly talking about a single vertical in this post, the unification of data from all verticals should be of paramount importance. Those that successfully marry all product verticals into one seamless Gamification experience will be the ones that grow and thrive in today's marketplace.
In the next part of the Gamification Puzzle we will discuss practical Gamification in more detail and provide examples of how CompetitionLabs' comprehensive toolkit can help you to achieve your Gamification objectives; starting with Tournaments – for many the gatekeeper and the first step towards effective Gamification.