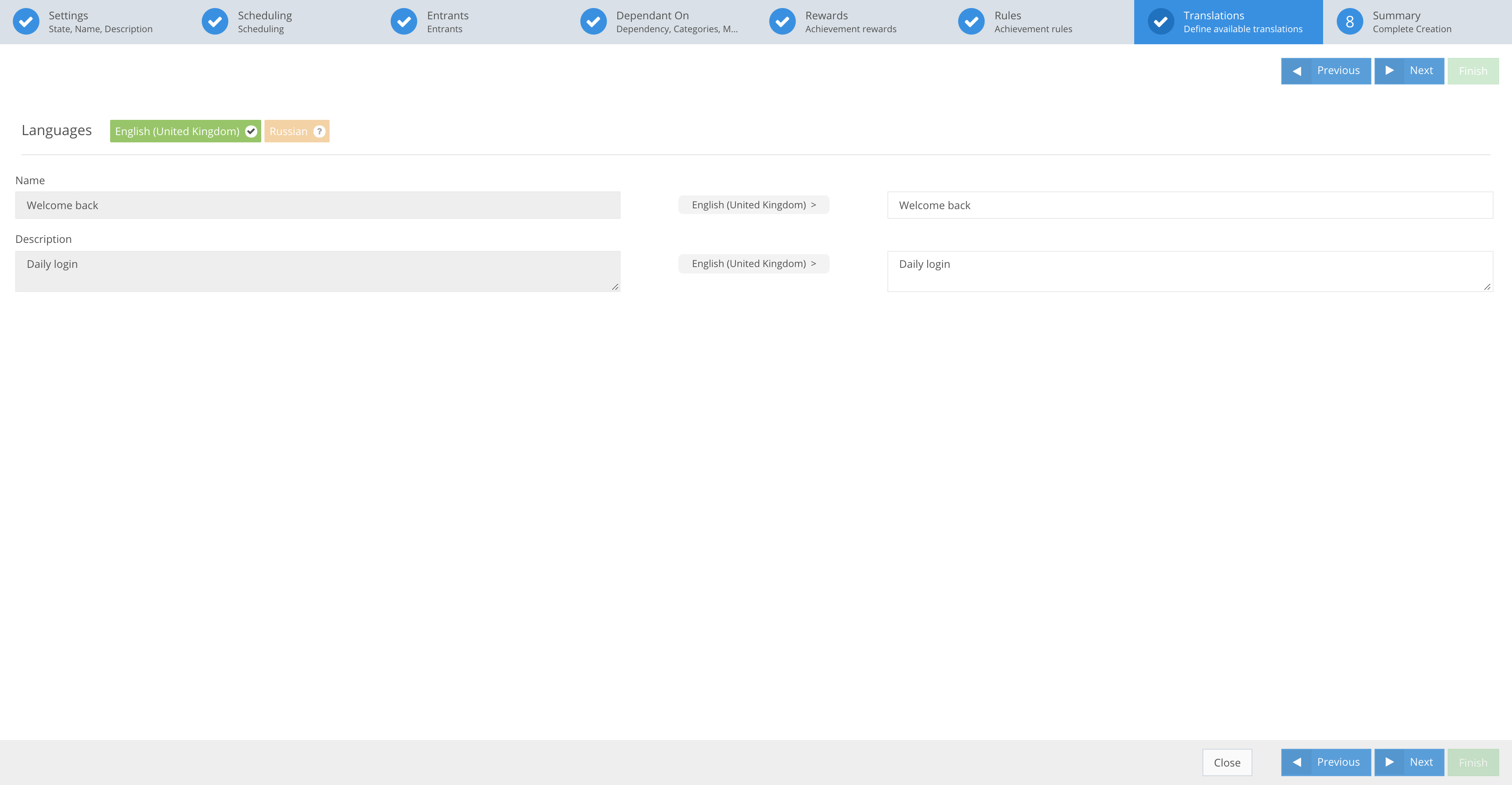 You can translate text for the Achievement label and description into a specific language. If you need to add additional languages, go to Settings → Languages. You can read more about how to add an additional language to the additional languages list in Achievement translations here.
Optional
Select languages for translation of your Achievement Name and Description.
Optional
The translated name of the Achievement that the player sees when they receive the Achievement.
Optional
The translated Achievement description visible to players.
APP Example:
| | |
| --- | --- |
| Languages | English |
| Name | Welcome back |
| Description | Daily login |
API Example:
{
    "jsonClass": "Achievement",
    ...
    "translations": {
        "en-GB": [
            {
                "jsonClass": "Translation",
                "fieldName": "name",
                "text": "Welcome back"
            },
            {
                "jsonClass": "Translation",
                "fieldName": "description",
                "text": "Daily login"
            }
        ]
    },
    "translatableFields": [
        "name",
        "description"
    ]
    ...
}