To create Members in your CompetitionLabs space, go to Members → Members List, and click + Add Member.
Fill in the information for the Member you want to create. You can check which fields are mandatory in our API documentation of Member.
Mandatory
A unique name for a member.
Mandatory
A unique internal identifier for a member.
Optional
A defined group of members that can be used later in a search field to search for members that have been grouped.
Optional
Optional client reference information in the Clients database.
New after save
Optional
If ticked, then clicking Save will open a new Member creation form, for you to create a new Member.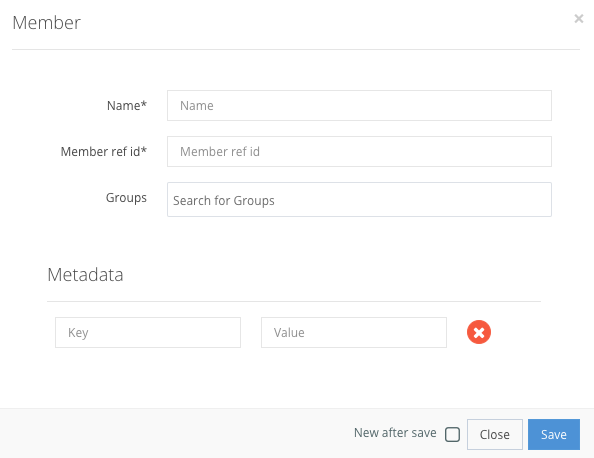 The new Member is created in the Members → Members List, as shown in the example below. You can Edit or Remove the Member from the list.