By navigating to Settings -> Collaborators and pressing the Add Collaborator action icon you have 2 options:
Option Nr. 1
Add an already existing collaborator
A pop up window appears where you can add a collaborator by his e-mail if the collaborator already exists in the system. The typed out email has to exact to populate the collaborator to add.
Option Nr. 2
Create a new collaborator
If the collaborator is new and you want to add him to the CompetitionLabs platforms system then by pressing + Create New User navigates you to a new pop up window as shown in the example below where you fill out the new users information for him. All fields are mandatory.

 
Collaborator creation fields
Mandatory
The name of the collaborator (can be a pseudo name).
Mandatory
The last name of the collaborator/user.
Mandatory
The email of the collaborator for password reset, etc.
Mandatory
There are 2 roles that can be selected:
Administrator – has access to everything – create, edit setting.
User – has the ability to edit, create competition but not everything.
The User can not manage collaborators while the Administrator can.
Mandatory
A password for the collaborator to log into his user.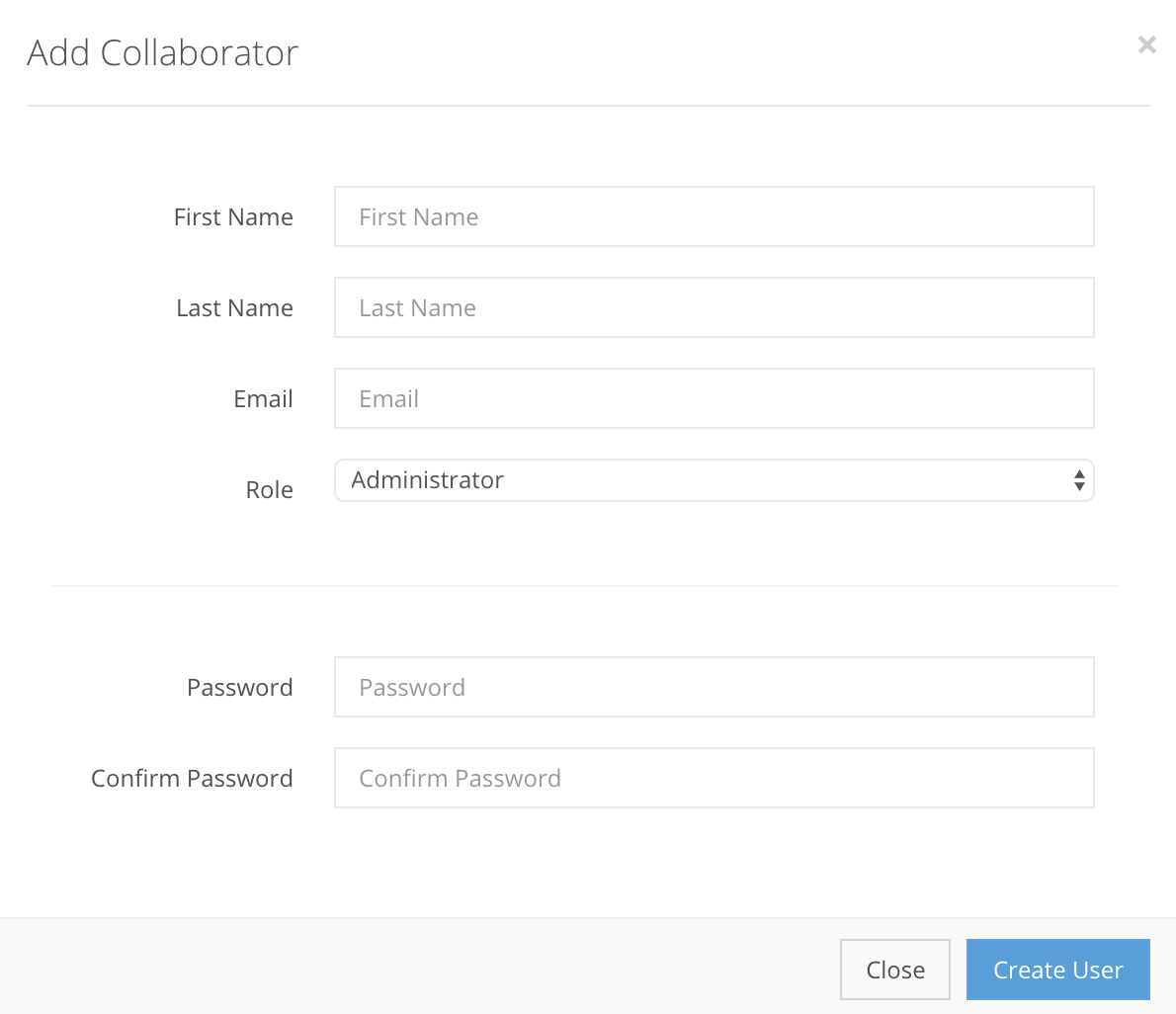 If the information is filled out incorrectly the information bar will be shown in red. If you did all the steps correctly the collaborator should be created in the Settings → Collaborators and shown as in an example. After creation you can Delete the collaborator from the list.