By pressing Add Custom Field navigates you to a new pop up window as shown in the example below where you fill out the new custom fields information. Some fields are mandatory some are optional for custom field creation.
Custom field creation fields
Mandatory
The label of the new custom field.
Mandatory
The custom field key represents the original representation of the field where the name is a label that can be added as a descriptor.
Optional
The description of the custom field for the clients usage.
Mandatory
The type that you need for the field (word, number etc.).
Text
Number
Text-Array
Number-Array
Mandatory
To what section of the CompetitionLabs platform does this custom field applies to.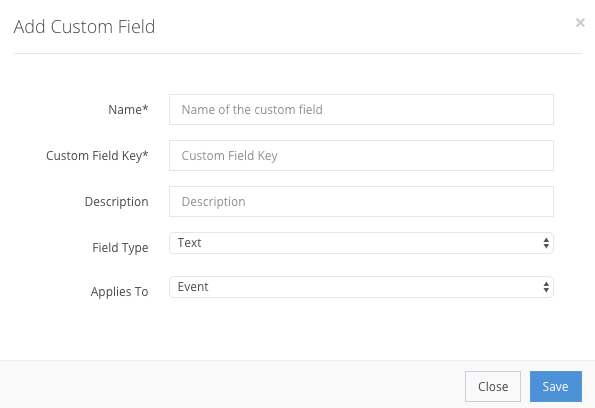 If the information is filled out incorrectly the information bar will be shown in red. If you did all the steps correctly the Custom Field should be created in the Settings → Custom Fields and shown as in an example. After creation you can Edit it or Delete the custom field from the list.